Librarium Statics - Eldritch Corruption
A downloadable asset pack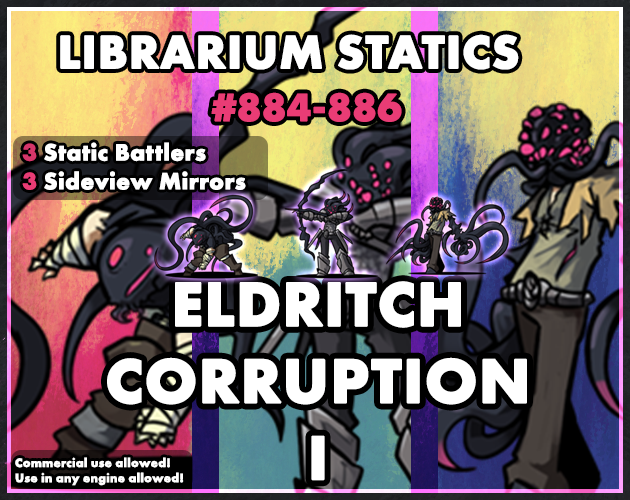 This is a Librarium Base release available to patrons pledged at $1 per update cycle and above!
Today we see the release for Eldritch Corruption I as suggested by Charles W.!
Set contents:
Three Static Battlers
Three Side view mirrors of the featured battlers.
Follow this link to claim your itch.io key and download this release here on itch!
The "asset pack currently unavailable" message displayed by default in this page before claiming patron access will become irrelevant!
Download
This asset pack is currently unavailable