Librarium Statics - Four Horsemen I
A downloadable asset pack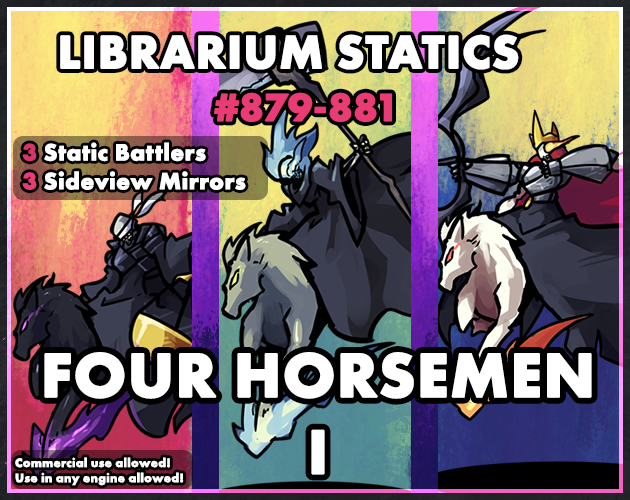 Librarium Statics is an actively updated library of monsters oriented for RPG development which you can use in any game engine and game genres!
Today we see the release for Four Horsemen I as suggested by Iacas over at patreon!
Download this base release, suggest creatures and more by joining Librarium's patreon today at the lowest pledge tier!
You will be able to get an itch.io download key to this base release here upon joining patreon, regardless of the message displayed !
Get the reward set which features 4-Direction map sprites for this and other featured releases!
Download
This asset pack is currently unavailable