Librarium Statics - Seven Virtues I
A downloadable asset pack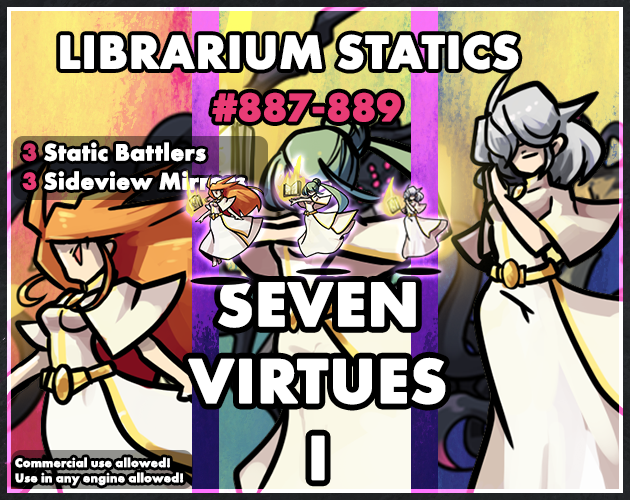 Today we see the release for Seven Virtues I as suggested by AlejandroSQ !

Set contents:
Three Static Battlers
Three Side view mirrors of the featured battlers.
Download it today here on itch!
Or
Get involved! For the same amount get access this and previous base releases! On top of that, as a patron, you can also make monster suggestions, vote in content polls and more!
Also
Scoop out useful rewards on a monthly basis such as 4-Direction Map sprites, bust portraits, animation source files to adapt the battlers as needed, full resolution PSDs and more by checking out the rewards higher pledge tiers have to offer!
Until the next Librarium Release! Stay tuned!
Download
This asset pack is currently unavailable