Librarium Xmas Megapack 2019 !
A downloadable asset pack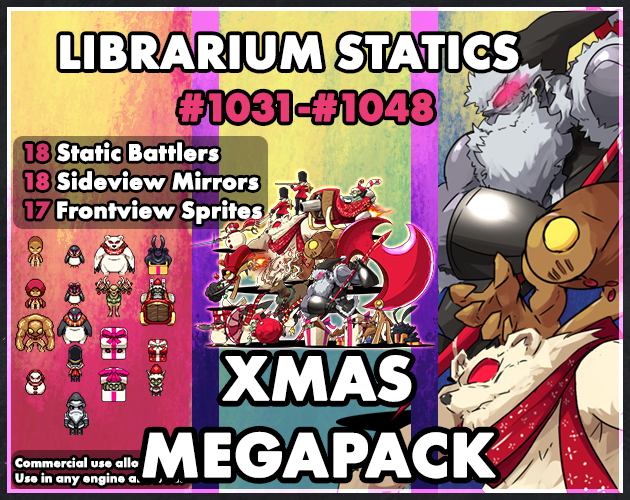 Today we see the release for Xmas Megapack 2019! a surprise bonus pack over at patreon!
This is a Librarium Base release available to patrons pledged at $1 per update cycle and above! $1 pledge tier patrons get access to all previous and current animated & static base releases!
Claim an itch.io key and download it today!
Download
This asset pack is currently unavailable